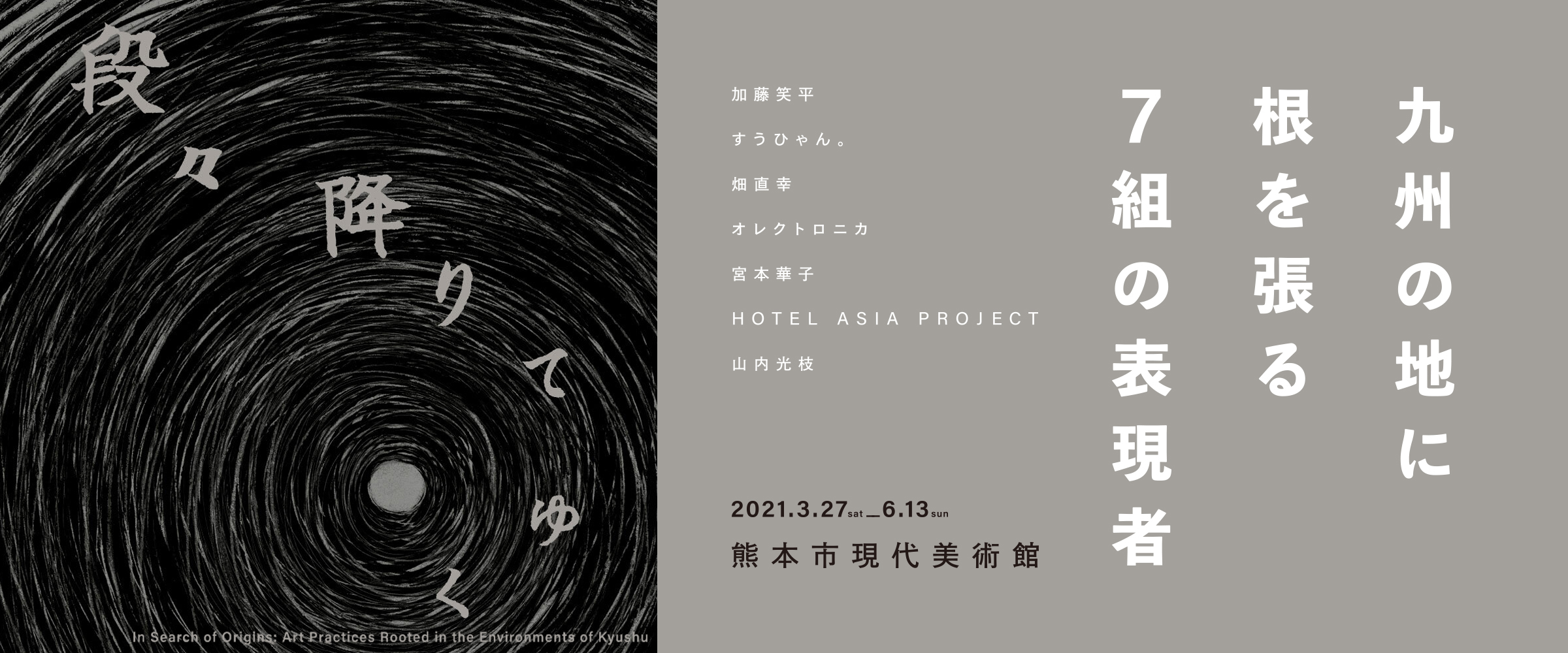 In Search of Origins:
Art Practices Rooted in the Environments of Kyushu
2021.3.27(Sat)〜 2021.6.13(Sun)
Closed from 27 April due to COVID-19
This exhibition introduces 7 individuals and groups of artists based in Kyushu, who are independently engaged in their own art practices while having an awareness of issues rooted in their own living environments.
In Kyushu there are not as many museums, galleries and art markets as the metropolitan area. However, art practices do not only emerge in the environments of large cities where such infrastructures are in place. There are undoubtedly various possible ways of art in each region. And again, the values and principles of artists living in Kyushu do not have to follow those of people living in big cities. What is necessary is to be aware of our own issues, to turn our eyes to the environment surrounding us, and respond to it. Through such efforts lies the possibility for Kyushu to establish its own culture, and continue creating and developing it further towards the future.
The title of this exhibition refers to a passage in the poetics of Tanigawa Gan, a poet from Kumamoto.

All we can do is "go down gradually". Leaps are not subjectively born. To the bottom, to the bottom, to the roots, to the roots, to the place where flowers do not bloom, to the darkness, there is a mother of all things. There is an origin of existence. There is the incipient energy. ――Tanigawa Gan "The Origin Exists" 1954
The artists participating in this exhibition continue to steadily seek to grasp what is at the core of their existence, and try to gain deep insight into their environments and situations, and from there they launch their own expressions. The title "In Search of Origins" symbolizes such an attitude.
It would be greatly appreciated if we could think together with the visitors about the possible ways of art activities in response to the environments and situations of Kyushu, and the question "What kind of expressions really matter for us?" through art practices developed in each place.
Artists
KATO Showhey / Soohyang. / HATA Naoyuki / Olectronica / MIYAMOTO Hanako / HOTEL ASIA PROJECT / YAMAUCHI Terue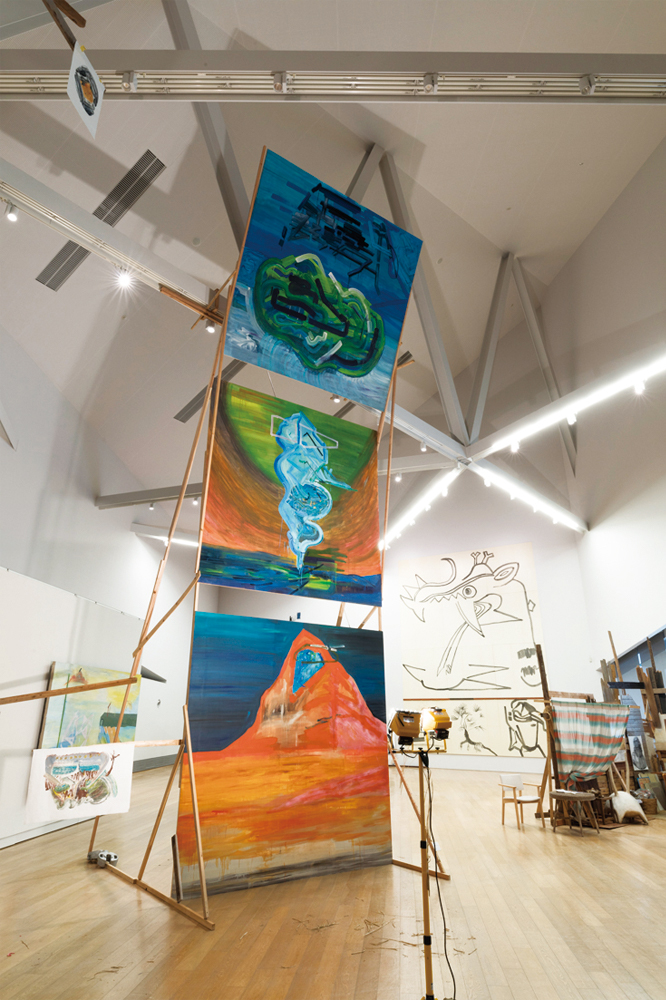 KATO Showhey
Born in Tokyo in 1983. Moved to Amakusa City, Kumamoto Prefecture in 2005.
Kato plants rice and makes salt from seawater with his own hands, and lives while feeling the earth with his own body. Using his self-made or personal materials, he creates paintings, installations, and performance works, representing the everyday situation where conflicting things coexist.
In Amakusa, he established an independent art space "Amaxa Zaigo Museum of Art". From 2020, he moved his base to Nomozaki, Nagasaki Prefecture, and is preparing to open a new space.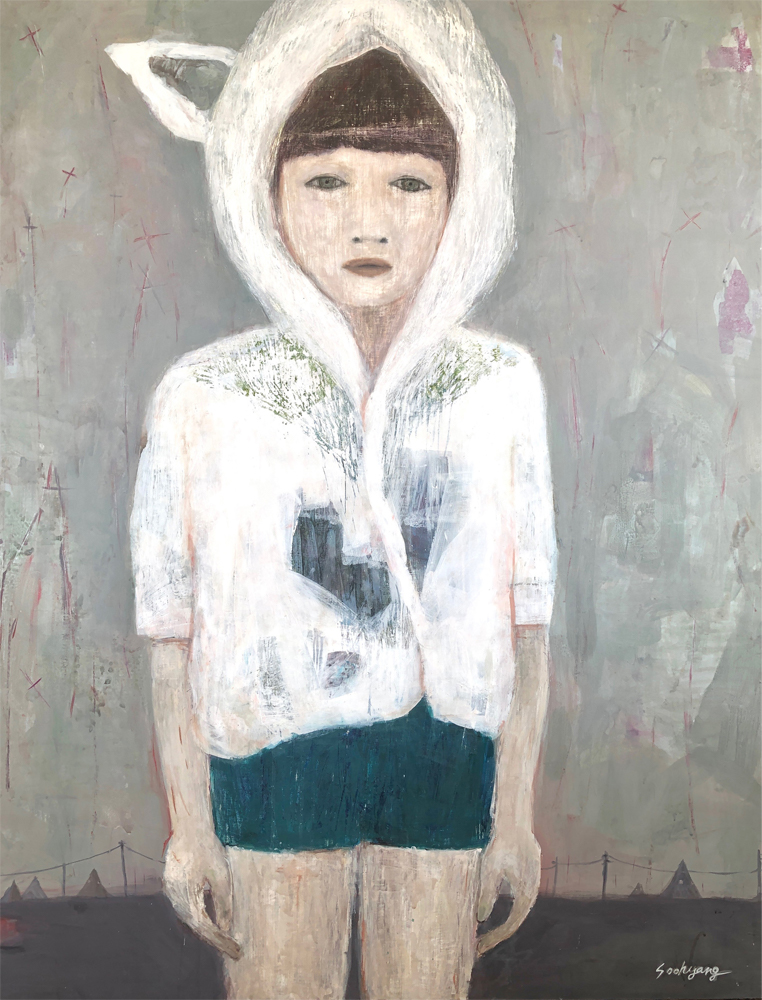 Soohyang.
Born in Tokyo in 1974, a 3rd generation Korean in Japan. In 2011, moved to Aya Town, Miyazaki Prefecture with Her family.
When Soohyang. lived in Tokyo, the main subject of her works was images of women, but since moved to Aya, she mainly draws children as the most realistic subject for her today. By setting a limited model of "children within the range that herself can interact directly" and focusing on the children who live with their own will, she tries to depicts human beings and the situation of the contemporary society surrounding them.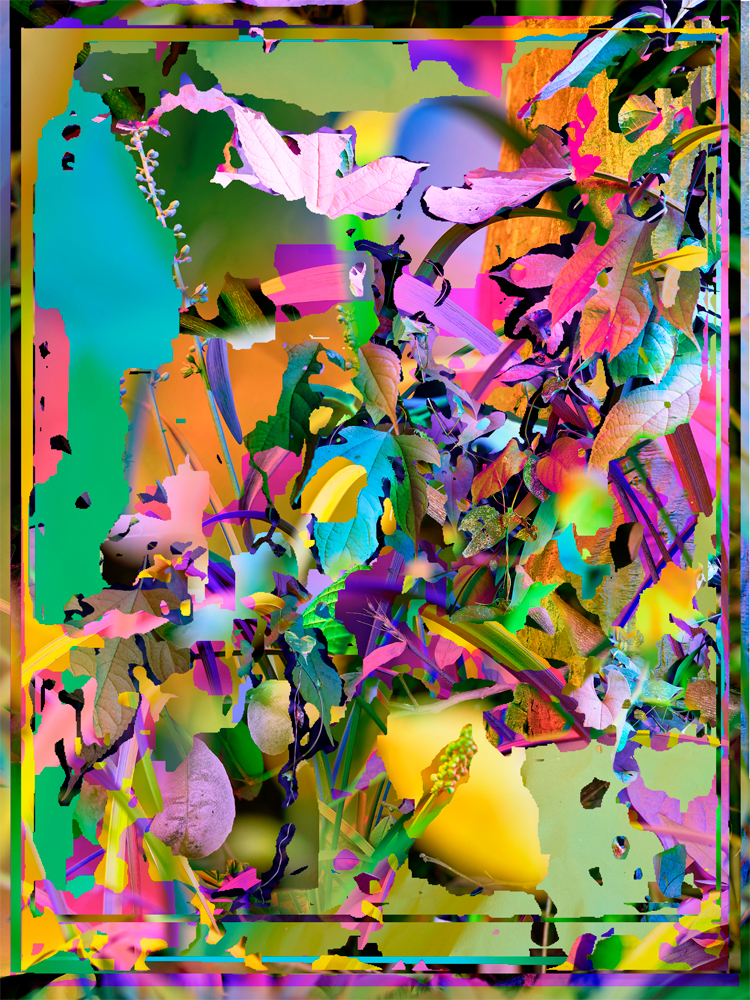 HATA Naoyuki
Born in Gifu in 1979. Studied photography in the Netherlands and moved to Yamaga, Oita Prefecture in 2015 with his family.
By applying various operations such as painting and lighting to subjects, Hata creates experimental photo works that reveal the visual structure of photographs.
He also runs the art space "Reality" in a corner of the local market adjacent to Beppu Station and exhibits his works in the living space. In this space he also collaborates with artists from other regions.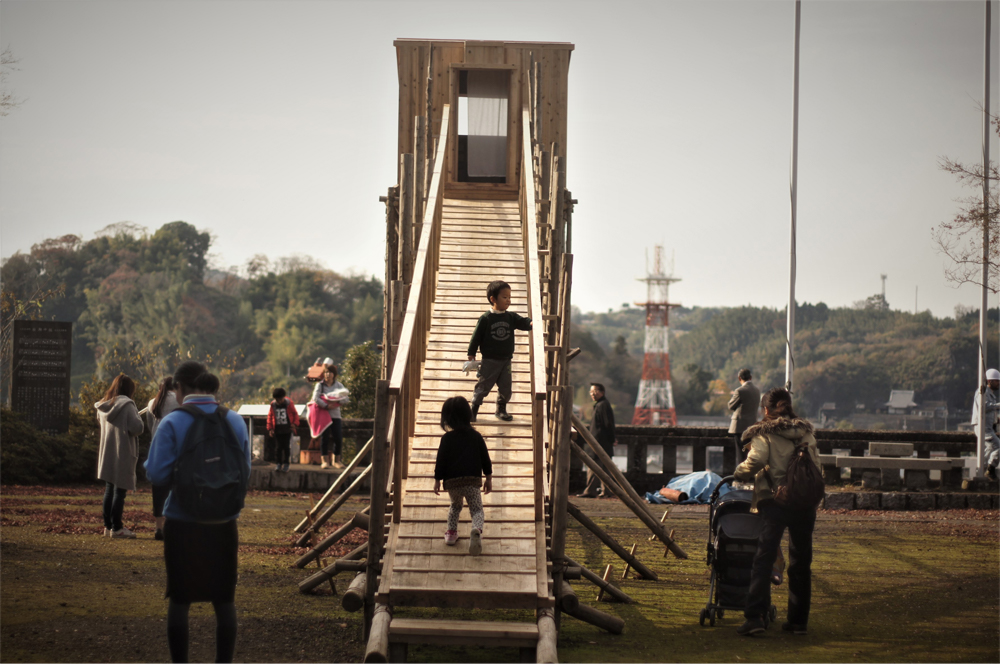 Olectronica
Olectronica is an artist duo by KATO Ryo (born in Oita, 1984) and KODAMA Junpei (born in Kumamoto, 1984), formed in 2009.
Since 2011, they have been developing activities based in Taketa City, Oita Prefecture. Under the theme of "artistic creation and everyday living", they openly adopt any methods such as space design and event produce, to find the right balance and spot of demand in this fragmenting time. Their style is to merge artistic expression with the everyday scenes such as rural neighborhoods and regular streets.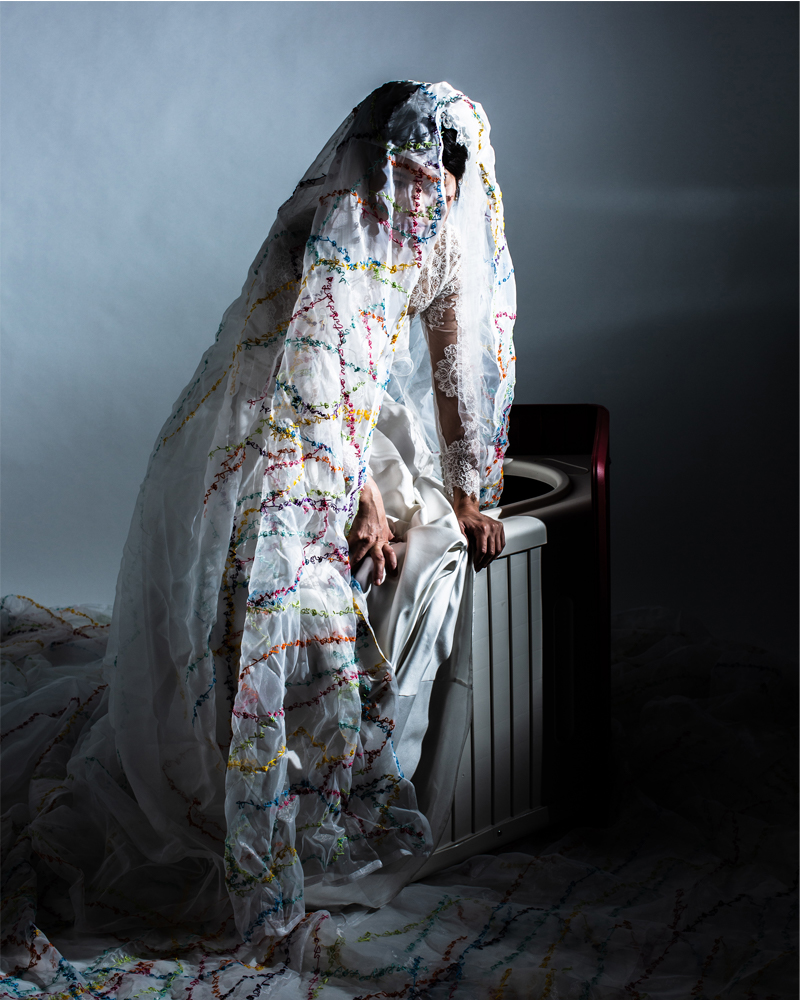 MIYAMOTO Hanako
Born in Kumamoto in 1987. Has lived in Berlin since 2016.
Starting from her personal experience, Miyamoto confronts universal themes such as "family," "house," and "connection with others." At times in delicate and poetic ways, at times with bold humor, she tries to carve out new communicative paths in her works.
In addition to her own production, she runs a residence space "motomoto" in her hometown of Arao and invites overseas artists.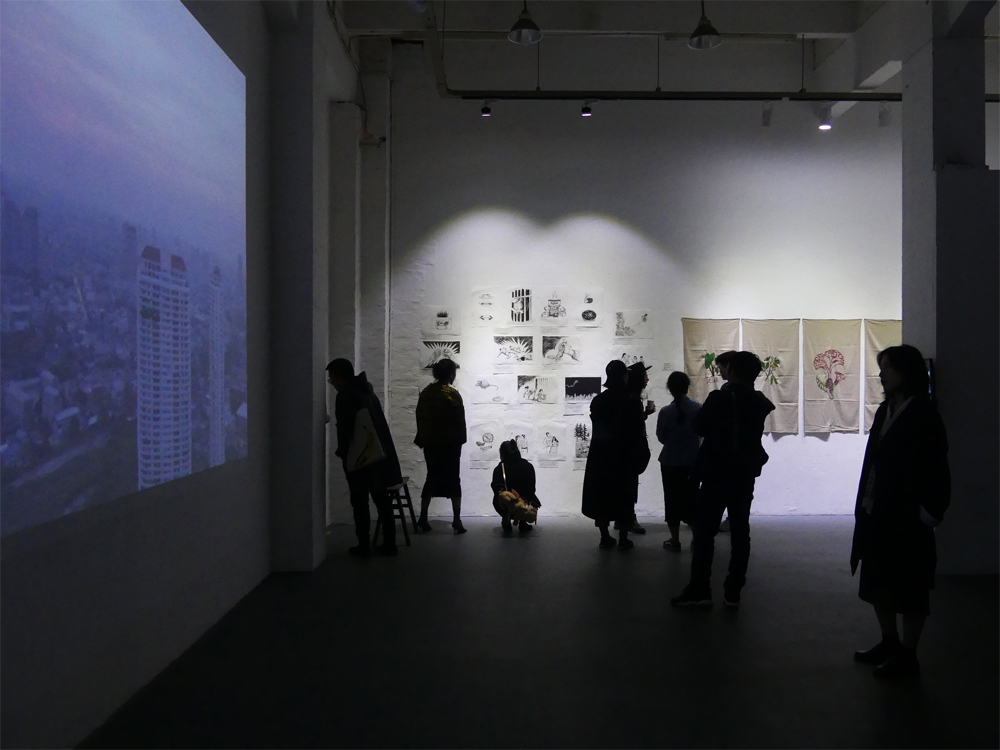 HOTEL ASIA PROJECT 
HOTEL ASIA PROJECT is a platform for international collaborative art practices that GALLERY SOAP, an artist run space in Kitakyushu, has been developing since 2011 in collaboration with people from different fields such as artists, curators, researchers from all over Asia. They research the historical and social background of each region including Kitakyushu with a broad perspective, and based on that consideration, holds exhibitions, talks, music, and other multi-genre events in various parts of Asia.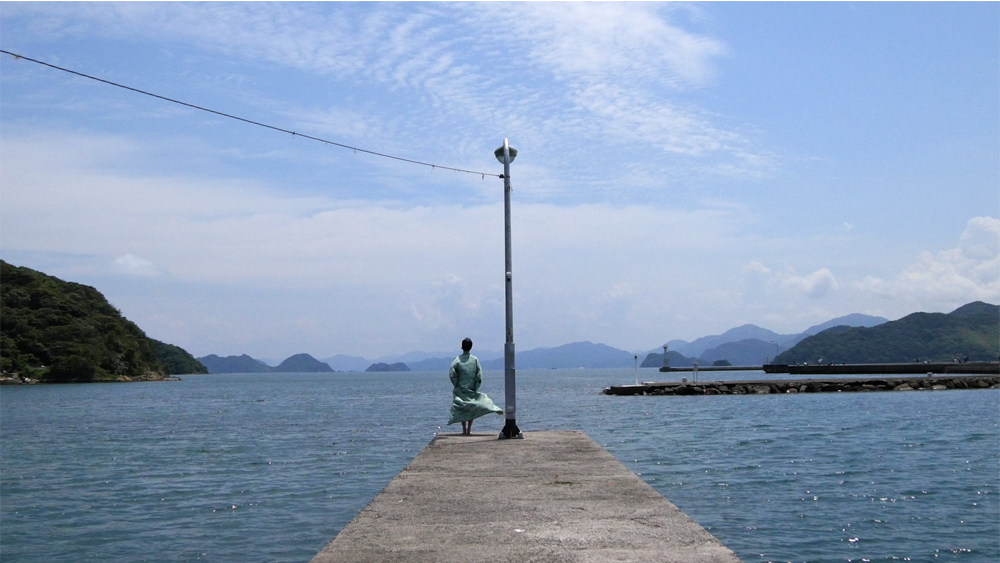 YAMAUCHI Terue
Born in Fukuoka in 1982. Lives in Kasuya, Fukuoka Prefecture.
Around 2010, In the midst of her existential journey, searching and exploring where her life originated from, Yamauchi had a monumental encounter with an old photo of naked Ama (sea women) divers, that deeply inspired her to this day to pursuing and exploring human nature and a world view nurtured by sea.
In the summer of 2020, when she participated in an exhibition in Busan, she began to face her family history, who lived in "Fuzan" under Japanese rule, and seek for the way to cross the strait and the inner boundaries.
Exhibition Information
Dates

March 27(Sat)-June 13(Sun), 2021
Opening Hours

10:00-20:00 (admission until 19:30)
Closed

Tuesdays, May 6 (except May 4, 2021)
Venue

Contemporary Art Museum, Kumamoto, Gallery I,II
Admission

Adult:

¥1100 (¥900)

Seniors (65 and over):

¥900 (¥700)

Students (High school students and over):

¥800 (¥600)

Junior high school students and under:

Free

*The admission given in parentheses are for advance tickets / group (20 or more) / with one-day ticket for tram or buss, etc.
Advance tickets will be on sale until March 26th.
Ticket handling

Contemporary Art Museum, Kumamoto, eplus (e+), Lawson Ticket [L Code: 81580]
Organizer

Contemporary Art Museum, Kumamoto (Kumamoto City and Kumamoto Art and Culture Promotion Foundation) , Kumamoto Nichinichi Press
Grant

Japan Foundation for Regional Art-Activities
Display Sponsor

FLAT LABO
Support

Kumamoto Prefecture, Kumamoto Prefectural Board of Education, Kumamoto City Board of Education, Kumamoto Ken Bunka Kyokai (Cultural Association of Kumamoto), Kumamoto Ken Bijutsuka Renmei (Artist's Union of Kumamoto), Kumamoto International Convention and Tourism Bureau, J:COM, FM-Kumamoto, FM791
Installation View
KATO Showhey
Soohyang.

HATA Naoyuki
Olectronica

MIYAMOTO Hanako
HOTEL ASIA PROJECT

YAMAUCHI Terue
Photo: Shintaro Yamanaka (Qsyum!)