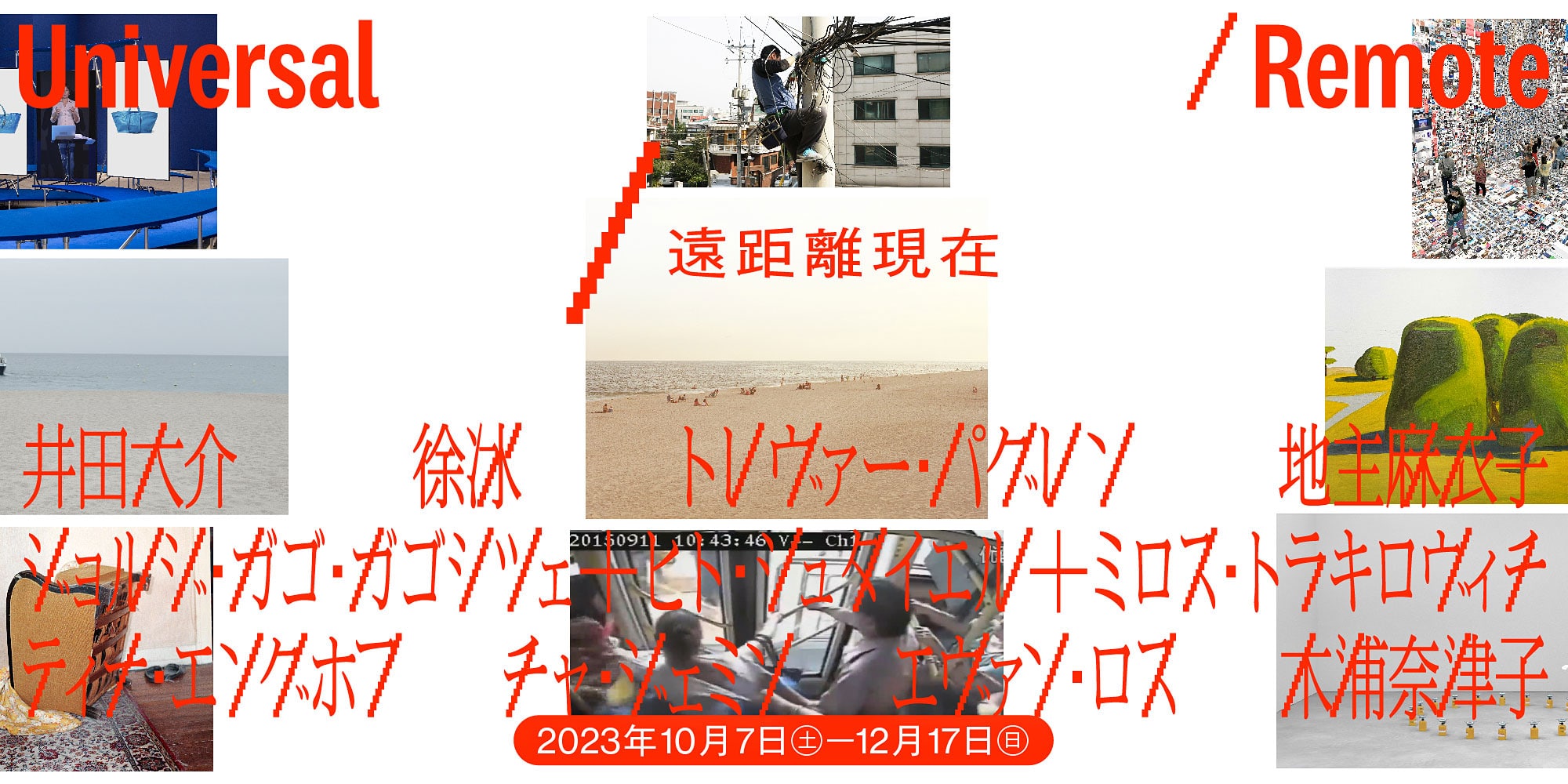 Universal / Remote
October 7 (Sat.) – December 17, 2023 (Sun.)
Since the late 20th century, people, capital, and information came to move on a global scale. We entered a new phase in the 2010s along with the proliferation of smart devices and issues such as excessive tourism, shifting of industry's production costs and environmental impact to developing nations, the digital divide and so forth were only worsening as the 2020s dawned. And while the outbreak of a pandemic that recognizes no borders suddenly put the brakes on the movement of people, the limitless flow of capital and information showed no sign of stopping. In fact, it seems we are seeing the true visage of capital and information systems for the first time. The rich and the poor, the powerful and the powerless: imbalances in our world are becoming more explicit all the time.
The exhibition title Universal / Remote references prevailing conditions in the 21st century as capital and data flow freely on a global scale. Conveying comical aspects of the excesses of surveillance and high-tech networks, as well as the profound isolation of human beings, works in this exhibition seem to grapple head-on with the current era and with the post-COVID world. The exhibition presents the works of 8 artists and a group of 3 artists that address the state of society in the 21st century as shaped by the conditions described above, focusing on two concepts, "Constant Growth at a Pan-Global Scale" and "The Remote Individual."
Artist
Daisuke Ida / Xu Bing / Trevor Paglen / Giorgi Gago Gagoshidze, Hito Steyerl, Miloš Trakilović / Maiko Jinushi / Tina Enghoff / Jeamin Cha / Evan Roth / Natsuko Kiura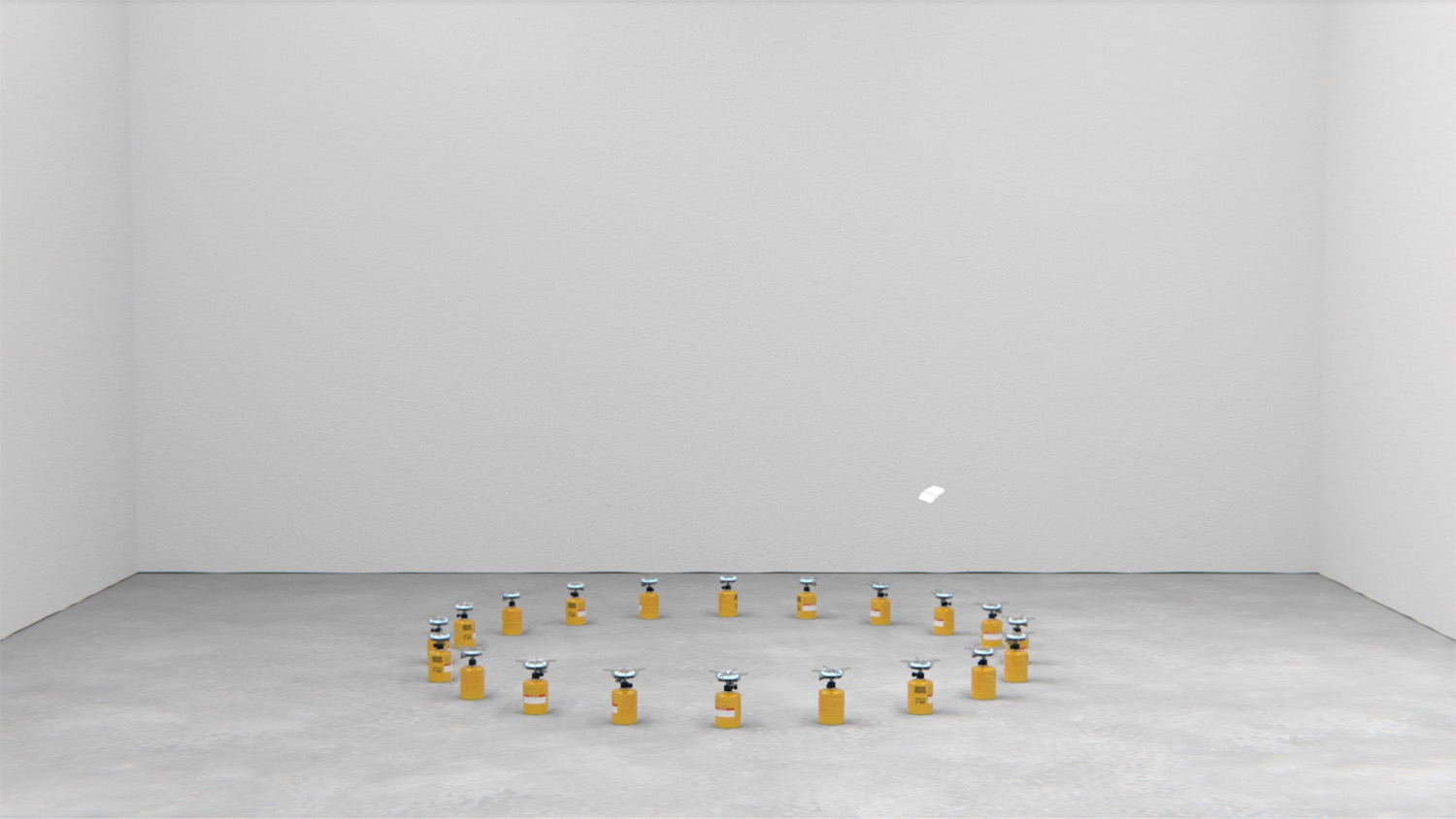 Daisuke Ida
Born in Tottori, Japan in 1987. Lives and works in Tokyo. He earned an MFA in sculpture from Tokyo University of the Arts in 2015 and completed MAD Art Practice in 2016.
While repeatedly returning to the classics of sculpture, Ida uses a variety of media to question what sculpture is. Three video works, For Whom the Bell Tolls?, IKAROS and Fever are presented as a trilogy depicting three phenomena – flying, ascending, and falling (or collapsing) – which Ida composed for this exhibition.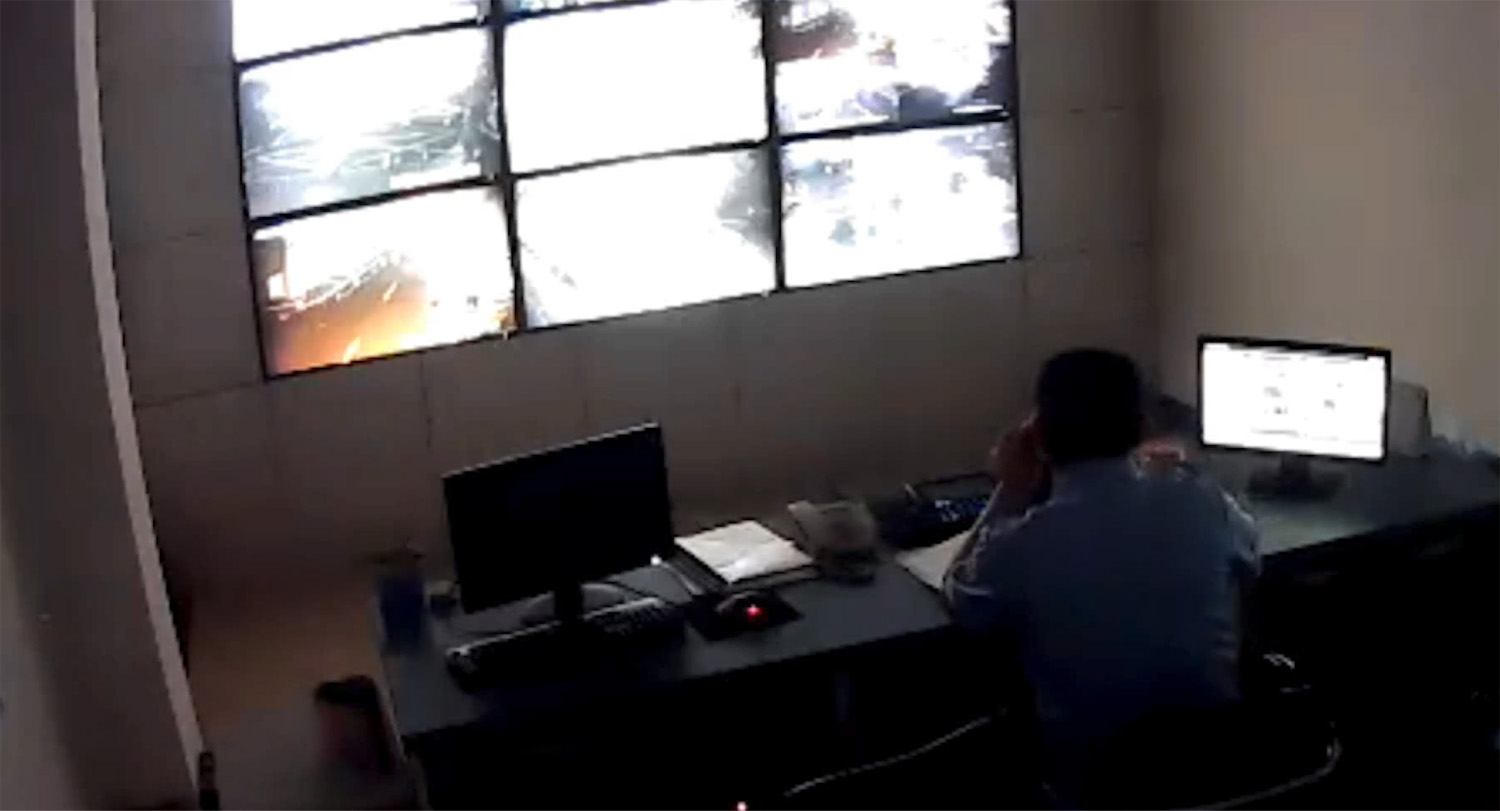 Xu Bing
Born in Chongqing, China in 1955. Lives and works in Beijing and New York. He earned an MFA from the Central Academy of Fine Arts (CAFA) in Beijing 1987.
Xu's first moving image work, Dragonfly Eyes, is a film that stitches together 11,000 hours of footage from surveillance cameras freely available on the internet.
Screening time:10:50AM- / 1:50PM- / 3:50PM- / 5:50PM-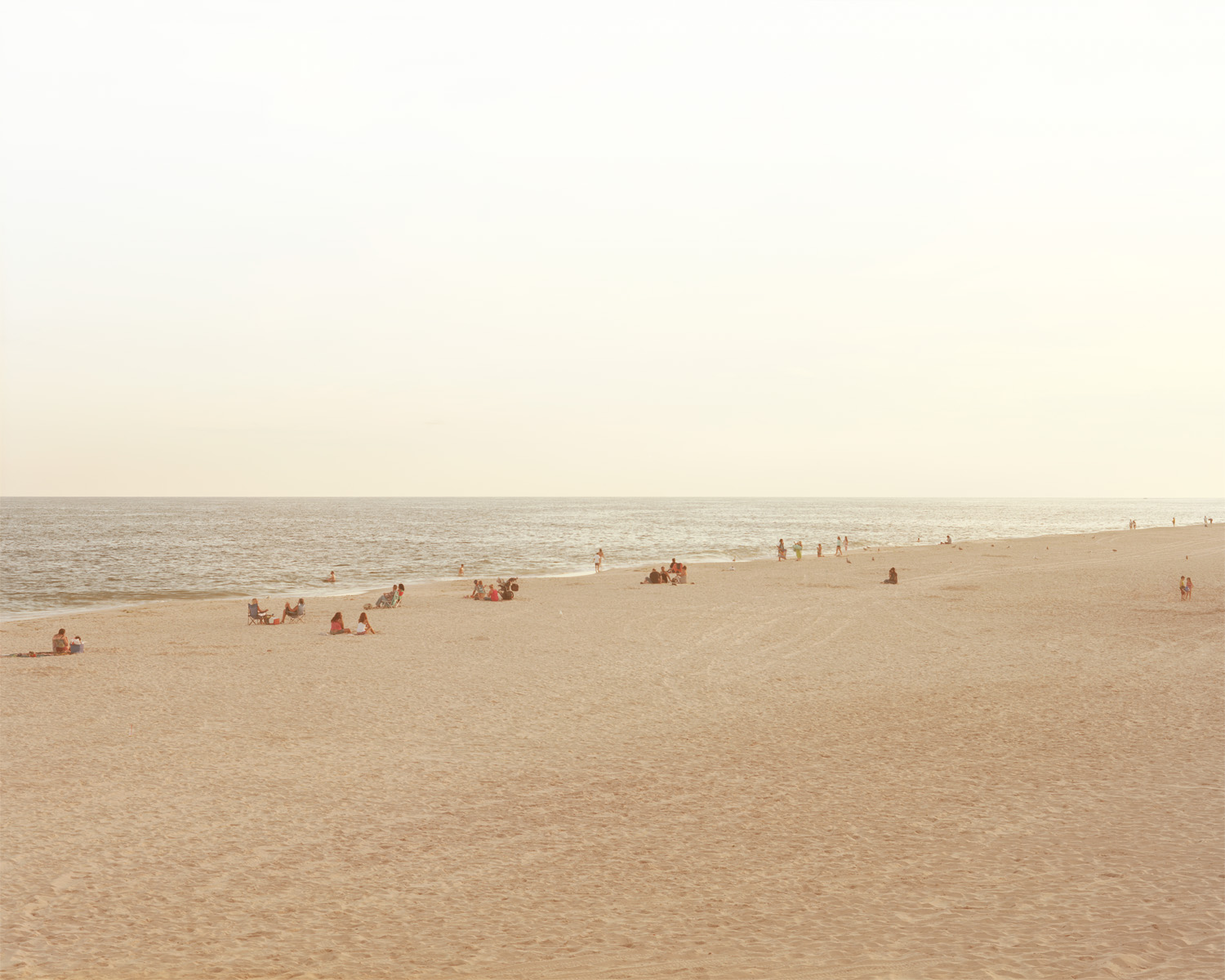 Trevor Paglen
Born in Maryland, USA in 1974. Lives and works in Berlin and New York. He holds an MFA from the School of the Art Institute of Chicago and a Ph.D. in Geography from the University of California, Berkeley.
Paglen's main interests are geography, military secrets, surveillance and communication systems, and AI-generated images. He presents three photographic series in this exhibition: Landing Sites, Undersea Cables, and Hallucinations.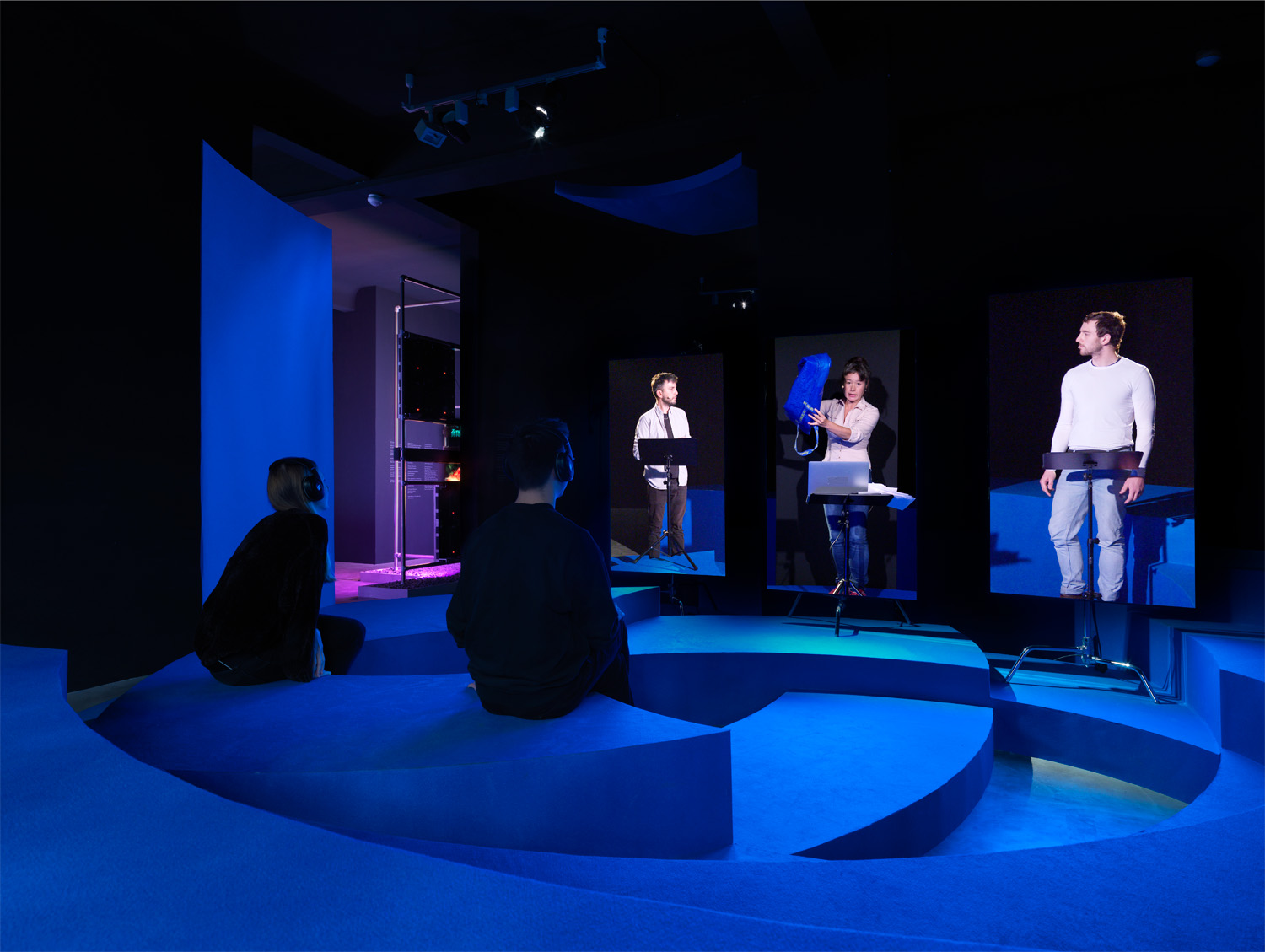 Giorgi Gago Gagoshidze
Born in Kutaisi, Georgia in 1983. Lives and works in Berlin. He studied fine arts at the State Academy of Arts in Tbilisi (2001–2007) and the Royal Academy of Fine Arts in The Hague (2008–2010), as well as experimental film and video with Hito Steyerl at the Berlin University of the Arts (2012–2016).
Hito Steyerl
Born in Munich, Germany in 1966. Lives and works in Berlin. Steyerl studied documentary film at the Japan Institute of the Moving Image and the University of Television and Film Munich. She holds a Ph.D. in Philosophy from the Academy of Fine Arts Vienna in 2003.
Miloš Trakilović
Born in Tuzla, Bosnia and Herzegovina in 1989. Lives and works in Berlin and Amsterdam. He studied fine arts at Willem de Kooning Academy in Rotterdam (2009–2012) and experimental film and video with Hito Steyerl at the University of the Arts in Berlin (2012–2016).
Steyerl has been working on video works about the circulation of images in social conditions such as digital technology and global capitalism. She presents Mission Accomplished: Belanciege together with Giorgi Gago Gagoshidze and Miloš Trakilović.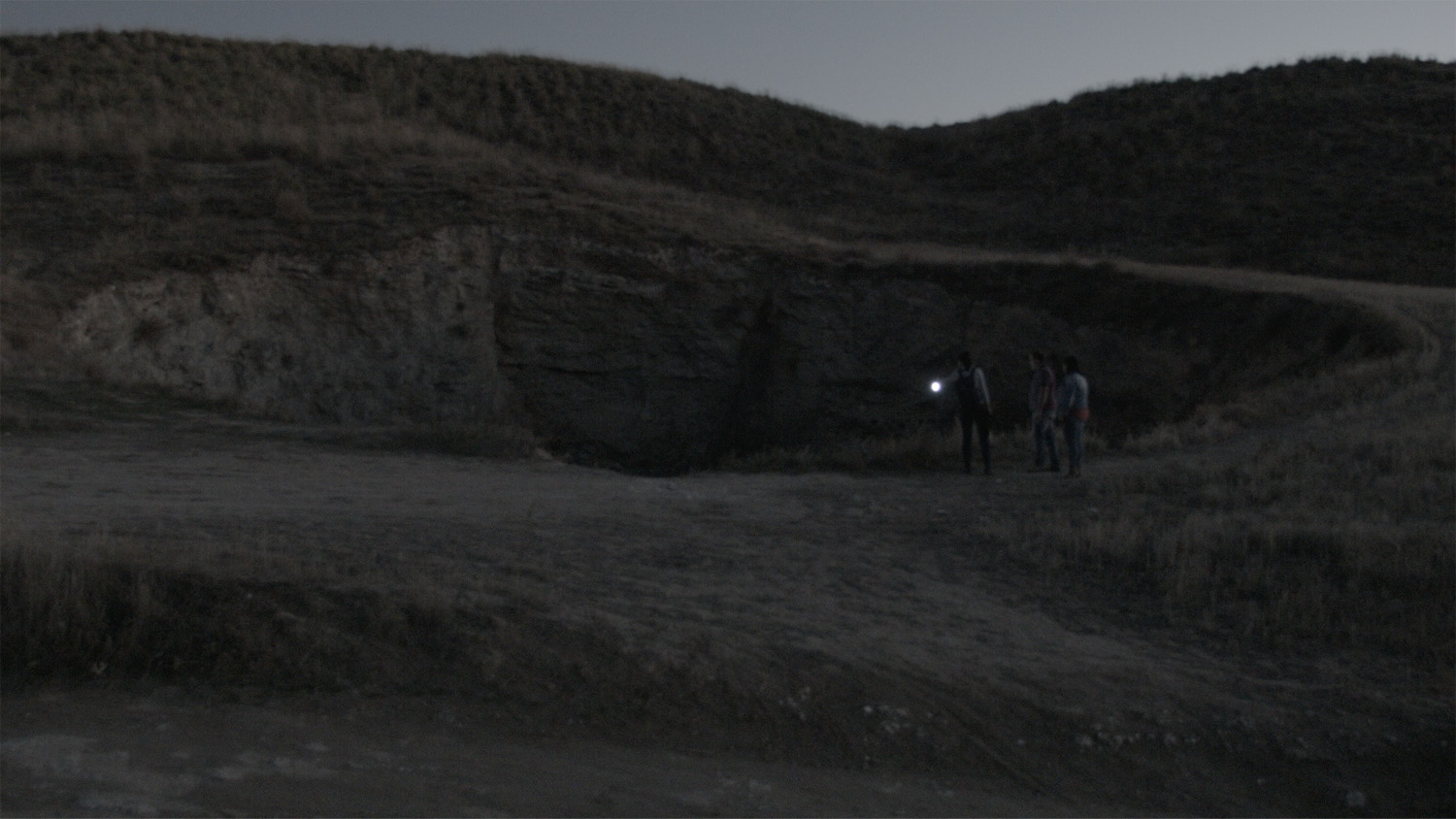 Maiko Jinushi
Born in Kanagawa, Japan in 1984. Lives and works in Tokyo. She earned an MFA from the Tama Art University, Tokyo, in 2010 and participated in the Jan van Eyck Academie residency in 2019-20.
Jinushi describes her work, which combines elements including video art, performance, and text, as "a new form of literary experience." A Distant Duet is a five-part video piece that resembles a letter to the poet and novelist Roberto Bolaño, whom she considers her "spiritual lover."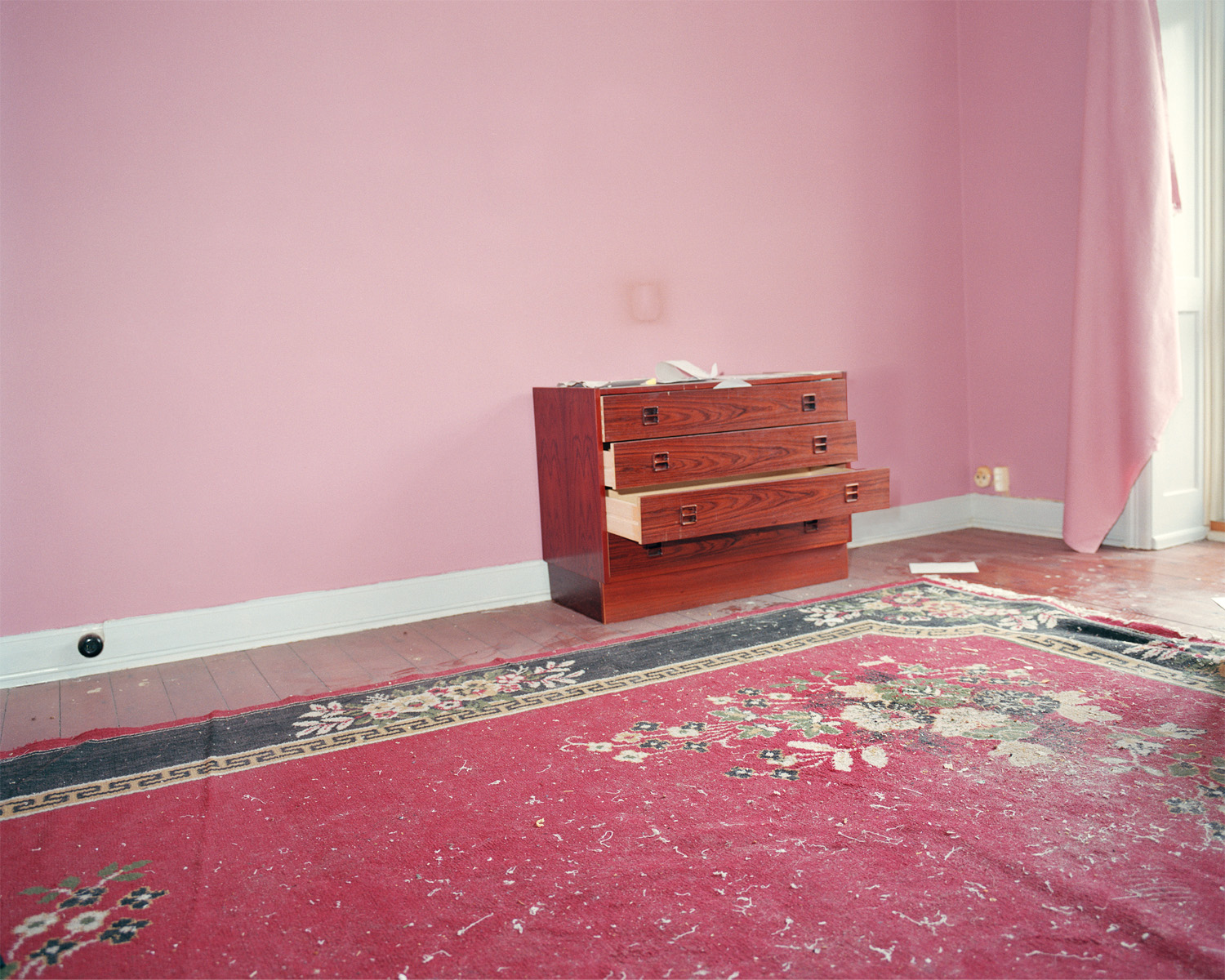 Tina Enghoff
Born in Denmark in 1957. Lives and works in Copenhagen. She studied photography at the International Center of Photography (ICP) in New York.
Enghoff focuses on societal issues such as structural violence within the welfare state. In Possible Relatives, a photographic series of the rooms of people who had died alone, she questioned the loneliness in the city.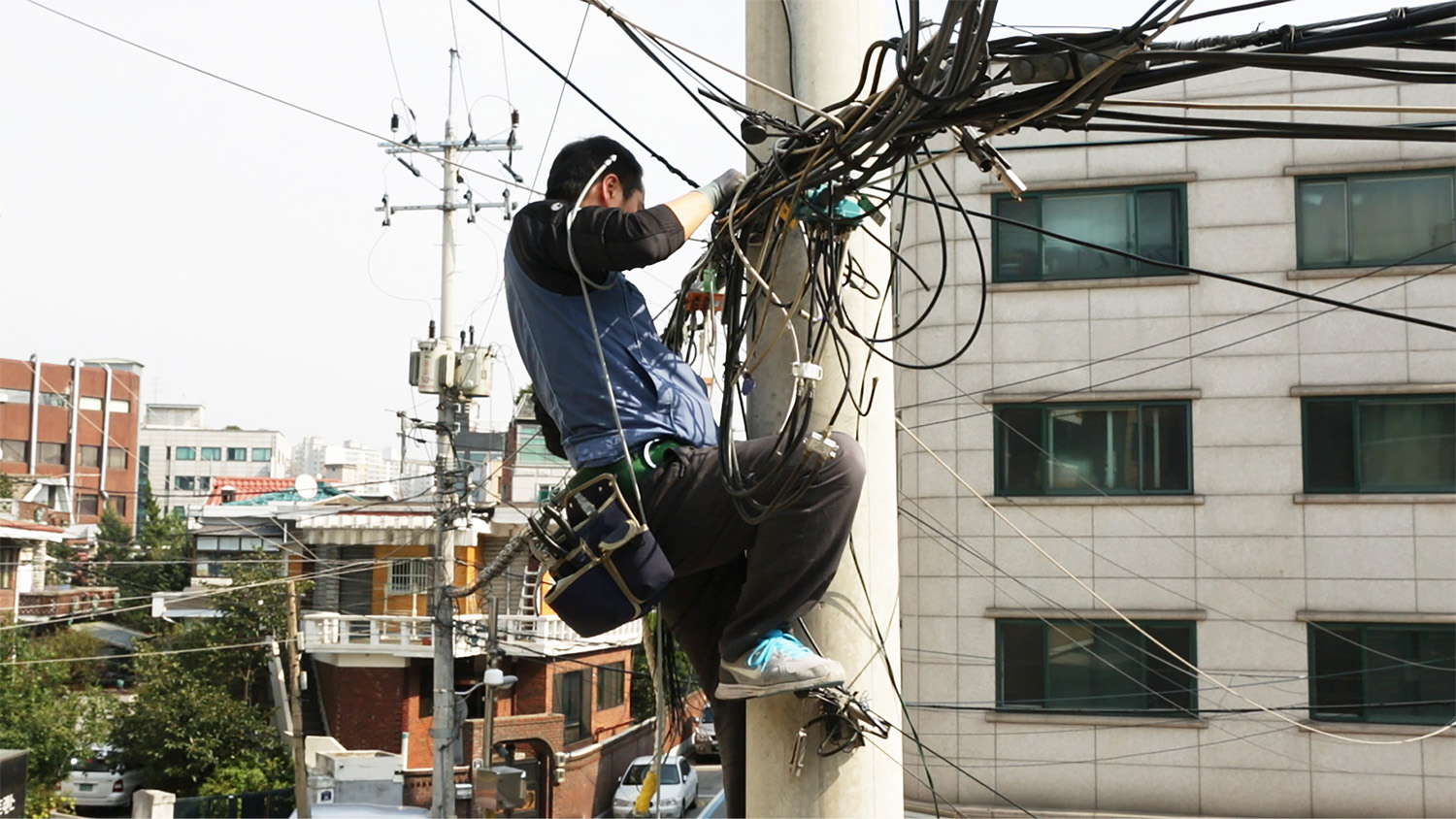 Jeamin Cha
Born in South Korea in 1986. Lives and works in Seoul. She earned a BFA from the Korea National University of Arts in 2010 and an M.A. from the Chelsea College of Design and Arts, London, UK, in 2011.
Chroma-key and Labyrinth depicts the labor of individuals supporting the invisible infrastructure of cables underpinning South Korea, a society that prides itself on being extremely online.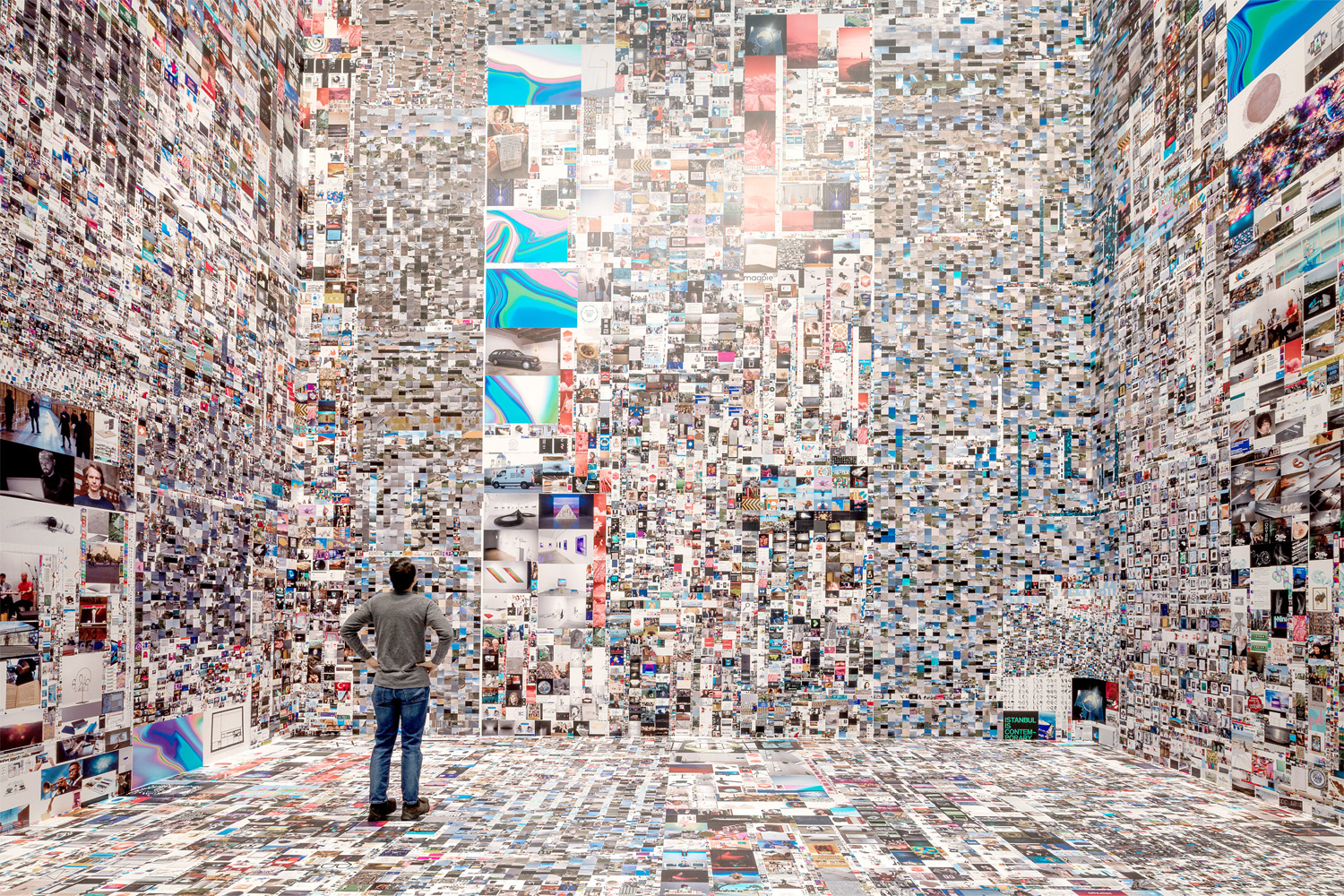 Evan Roth
Born in Michigan, USA in 1978. Lives and works in Berlin. He holds a B.S. in architecture from the University of Maryland and an MFA in Design & Technology at Parsons.
Roth applies the notion of the hack into art making. The immersive installation Since You Were Born, which utilizes images stored in his computer's cache, captures a new form of self-portrait.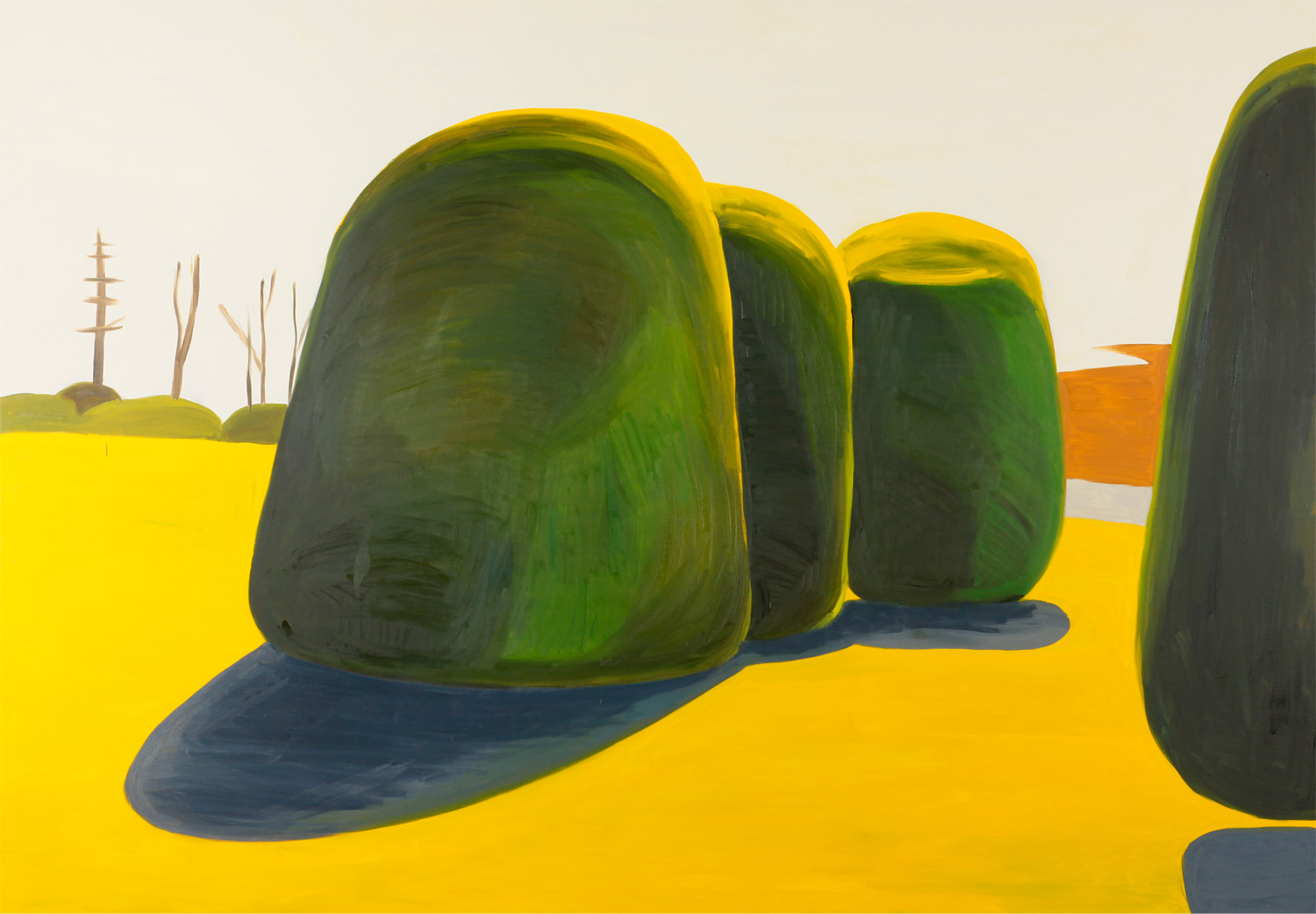 Natsuko Kiura
Born in Kagoshima, Japan in 1985. Lives and works in Kagoshima. She earned an MFA from Onomichi City University in Art & Design in 2010.
Kiura consistently paints landscapes, especially everyday scenes, in oil. In this exhibition, she expands new landscapes by composing paintings of various sizes, including new works.
Xu Bing, Dragonfly Eyes (2017) Related Video
Exhibition Information
Dates

Saturday, October 7– December 17, 2023
Closed

Tuesdays
Opening Hours

10:00 AM–8:00 PM (admission until 7:30 PM)
Venue

Contemporary Art Museum, Kumamoto
Admission

Adult:

1100 (900)yen

Seniors(65 and over):

900 (700)yen

Students (High school students and over):

600 (500)yen

Junior high school students and under:

Free

*The admission given in parentheses are for advance tickets / group (20 or more) / with one-day ticket for tram or buss, etc.
*Admission is free for those who present disability certificates and one accompanying person.
*Advance tickets will be on sales until October 6 (Fri.)
*Admission is free for ALL on October 12 (Thu.), the CAMK's opening anniversary.
Organizer

Contemporary Art Museum, Kumamoto, Kumamoto Nichinichi Press
Curatorial cooperation:

The National Art Center, Tokyo
Traveling

Tokyo
Wednesday, March 6 –Monday, June 3, 2024
The National Art Center, Tokyo (Special Exhibition Gallery 1E)
Organized by: The National Art Center, Tokyo
https://www.nact.jp/english/

Hiroshima
Saturday, June 29 – Sunday, September 1, 2024
Hiroshima City Museum of Contemporary Art (Gallery B-1,2,3 / Museum Studio)
Organized by: Hiroshima City Museum of Contemporary Art
https://www.hiroshima-moca.jp/?moca-lang=en